For children
Hotel Verde Montana**** is a child-friendly place. Your child\'s smile and satisfaction is our priority. We know very well that happy children mean the perfect holiday for parents. They will find a lot of fun in the playroom and the water park.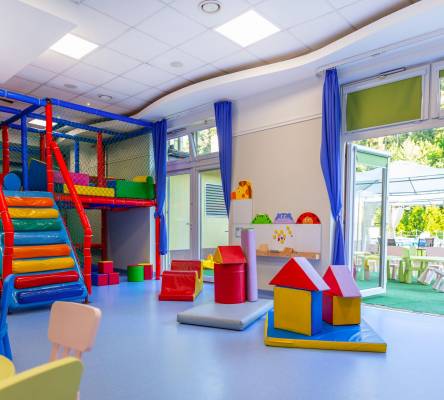 A specially composed menu will satisfy the needs of the little tummy. A special service also awaits them in the Spa area. At selected times during the year we organise activities for children. This is a special time when a qualified team of activity organisers devotes time to the children and parents can take a breather for a while.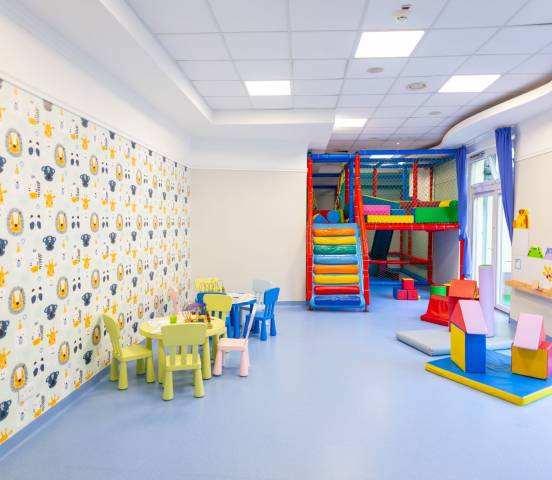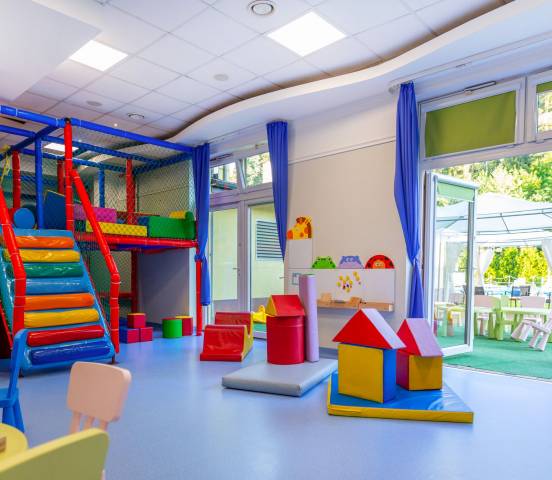 Playroom
The jungle gym is a fun activity for children that is available all year round, whatever the weather.
They will not get bored surrounded by ball craziness, slides, games and building blocks.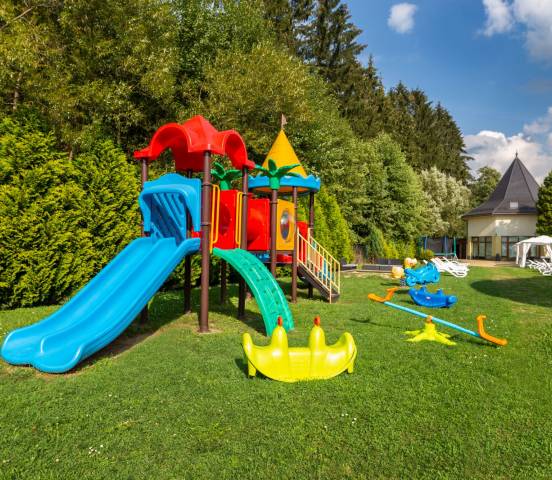 Playground
Every toddler loves an outdoor playground. The surrounding greenery and clean air additionally contribute to a good time.
Joint building of sand, a trampoline, swings – all this so that the youngest guests do not get bored.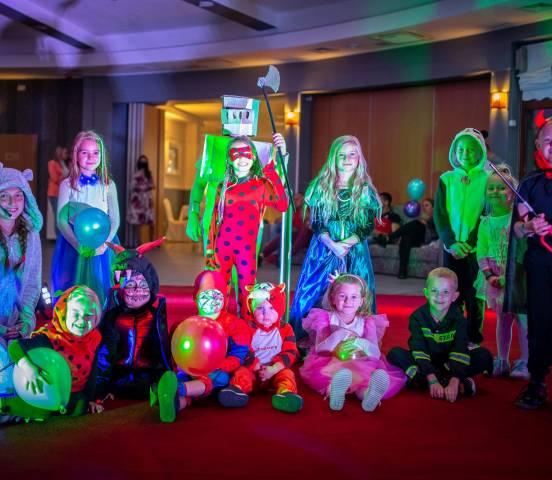 Activity organising
We invite our youngest guests to participate in unforgettable activities led by experienced activity organisers. They are a fantastic attraction during holiday stays and selected packages throughout the year.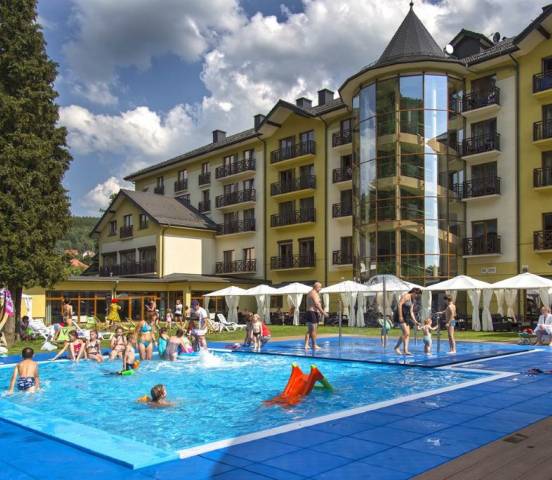 Summer swimming pool
In summer, the outdoor swimming pool is the greatest highlight.
While the children are busy having fantastic fun on the slide among the water geysers, the parents' leisure time enters another dimension. In the hotel courtyard you can sunbathe to your heart's content on comfortable deckchairs.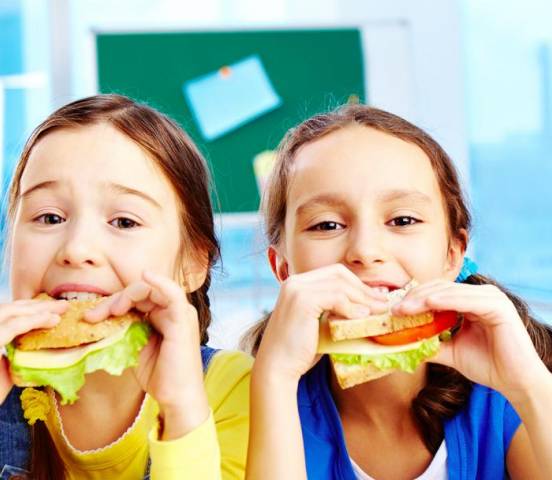 Children`s menu
Children's tummies have their own special requirements.
After tasting the chef's delicacies, they will leave the restaurant full and energised for further fun and holiday adventures. There is something tasty for everyone.